Baltimore's Classic Five Preserves the Spirit of Public Play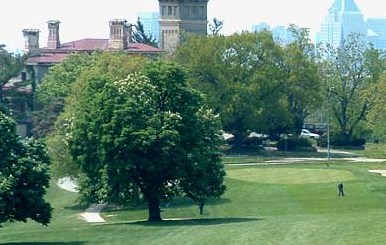 Every course has a story to tell. With over 400 years of collective history, Baltimore MD's five municipal layouts have plenty to say about society, community, commitment and pride. They also serve as the backbone of the city's vibrant public golf scene, providing historic designs, easy access and affordable rates while creating a melting pot for players of all ages, backgrounds and skill levels. If all this sounds too good to be true, there's a reason: because it nearly wasn't.
In 1984, at the request of Mayor William Donald Schaefer, an ad hoc committee of local business and civic leaders was formed to study the operations of Baltimore City's five municipal golf facilities. At the time, the courses were managed by the city's Dept. of Recreation and Parks at a deficit of over $400,000 per year. Tasked to come up with changes/ideas to improve the financial self-sufficiency of the courses — and to relieve the burden of subsidizing them — the committee led by Bernard Trueschler, then-Chairman of the Board for Baltimore Gas and Electric Co., recommended that a non-profit entity with its own volunteer board of directors composed of community members be appointed to manage and operate the five properties.
How close the courses came to being shuttered is moot. What is important is that, the following year, the Baltimore Municipal Golf Corporation (BMGC) was founded and handed the reins. Since 1985, the BMGC has successfully managed and developed what is now called Baltimore's Classic Five: Carroll Park, Clifton Park, Forest Park, Mount Pleasant and Pine Ridge. Initially charged with turning around the courses that were losing money and in disrepair, the BMGC has evolved over time and established a business model that has allowed the company to, among many initiatives:
• Invest over $15.5 million in capital expenditures to the courses and facilities.
• Create a junior golf program that hosts over 500 youth each year.
• Annually have the most competitive greens fees in the Baltimore metro area.
• Provide over $8 million to the city via the Youth Activity Fund and the Baltimore City Foundation.
In addition to providing affordable and well-maintained layouts, the courses serve as anchors in their respective communities that promote the growth of the game while also preserving the city's golf legacy. It's this healthy respect for the past and the golfers who have walked their fairways combined with a commitment to both present and future players that deserves a tip of the cap, at the very least. A better suggestion, however, is to tee it up for yourself and experience what many locals have been saying for years — Baltimore's Classic Five are simply a lot of fun to play.
In addition to providing affordable and well-maintained layouts, the courses serve as anchors in their respective communities that promote the growth of the game while also preserving the city's golf legacy.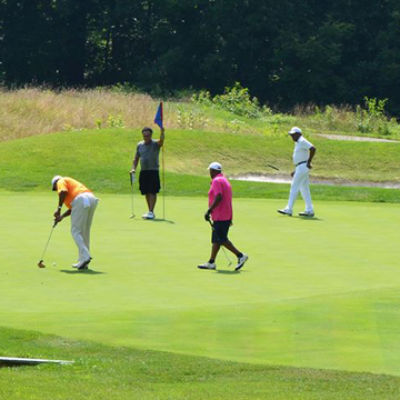 Here's a snapshot of the Classic Five:
Located just two miles southwest of Baltimore's famed Inner Harbor, Carroll Park is a convenient choice for locals, downtown business professionals and visiting conventioneers who want to enjoy a quick round. The nine-hole track includes seven par 4s and back-to-back par 3s at holes 6 and 7. None of the holes measure over 371 yards, and while not particularly difficult, the course offers a sporty layout and enough challenge to satisfy your golf itch.
Carroll Park is also arguably the most significant public course in Baltimore. The park, itself, was developed near the turn-of-the-century to complement the historic architecture of the row houses built for the railroad working communities of the 1800s. Golf was added on the western end of the property in 1923 and while, in theory at least, the park was open to all visitors regardless of race or ethnicity, portions of it remained segregated including the golf course. That barrier was eventually broken and Carroll Park became the first layout to admit African American players, taking the lead in the movement to desegregate all of the city's municipal recreational facilities.
Clifton Park, built in 1914, holds the distinction of being the city's first and oldest public golf course. The opening hole, a 541-yard par 5, sits adjacent to the Clifton Mansion and provides an introduction for a spirited 5,906-yard, par-71 journey through both new and old Baltimore. From the first green, players can look south to the city skyline and Clifton Tower. To the distant east is the silhouette of the Francis Scott Key Bridge. The charming "little" layout, with its beautifully maintained greens and well-manicured fairways, is an elixir to today's fast-paced, time-restricted lifestyle.
Forest Park has roots that date back to 1927 when there were just five holes. The course was expanded to nine holes in 1934 and several decades later became a full-fledged 18-hole, par-71 layout. Deliciously "old school" in the sense that what you see is what you get and most of the greens slope from back-to-front, the layout is a combination of two styles and challenges. The original holes wind through a wooded landscape with tight fairways, imposing century-old trees and hilly terrain. Some of the "newer" holes are more open, but still require precise approach shots to the small, elevated green complexes. The course's relatively short length (6,059 yards) doesn't necessarily translate into low scores. There's enough difficulty here to keep low-handicappers on their games and the par 3s, especially at holes 3 and 4 which measure 202 and 224 holes respectively, can play especially hard when the wind picks up.
Measuring just over 6,700 yards, Mount Pleasant has been tournament tested over the years by both professional and amateur golfers, alike. If you enjoy the challenge of a classic design, this one checks all the boxes with its enjoyable mix of holes, hazards and design elements. History can tell you a lot about the character of the course (and the people who have played it). In 1956, a young Arnold Palmer secured his third PGA TOUR victory at the Eastern Open played at Mount Pleasant from 1950-58 (other winners included another hall-of-famer, Sam Snead). But it came with an inauspicious start. Palmer hooked his first tee shot of the tournament so badly that it landed on Hillen Road, which borders the 560-yard, par-5 No. 1. In frustration, he jammed his driver back into his golf bag and told his caddie, "That's it… I quit." His playing partner that day, Doug Ford, pulled Palmer aside a said, "Arnold, you can spot this field a couple shots and still easily win." With a grim but determined look on his face, Palmer grabbed a long iron, split the fairway, and went on to win the event.
Pine Ridge, not far from Lutherville MD, easily ranks as one of the most picturesque layouts in the greater Baltimore region offering majestic views of the Loch Raven Reservoir and challenging play for golfers at every skill level. It, too, has hosted several PGA and LPGA tournaments in the past, including the Lady Carling Open where Nancy Lopez won her second professional tournament in 1978. The 6,820-yard, par-72 championship-style layout opened in 1956 offers an outstanding playing experience with tall pine trees and scenic water hazards lining well-groomed fairways that lead to interesting green complexes and some very tricky pin placements.
Municipal courses like Baltimore's Classic Five rarely get much fanfare. That's a real shame. They provide stable and consistent neighbors to their communities, allow for affordable recreation and cater to all skill levels. More importantly, as is the case here, they work tirelessly in the shadows to promote the game we all love. Thanks to the BMGC and the staffs at Carrol Park, Clifton Park, Forest Park, Mount Pleasant and Pine Ridge, public golf in the Charm City is very much alive and well. And it takes only one visit to any one of them to feel that heartbeat.
COURSE LOCATION:
Carroll Park Golf Course
2100 Washington Blvd, Baltimore, MD 21230
Phone: 410-685-8344
Website: classic5golf.com/carroll-park/
Email: info@classic5golf.com
Clifton Park Golf Course
2701 St Lo Dr B, Baltimore, MD 21213
Phone: 410-243-3500
Website: classic5golf.com/clifton-park/
Email: info@classic5golf.com
Forest Park Golf Course
2900 Hillsdale Rd, Baltimore, MD 21207
Phone: 410-448-4653
Website: classic5golf.com/forest-park/
Email: info@classic5golf.com
Mount Pleasant Golf Course
6001 Hillen Rd, Baltimore, MD 21239
Phone: 410-254-5100
Website: classic5golf.com/mount-pleasant/
Email: info@classic5golf.com
Pine Ridge Golf Course
2101 Dulaney Valley Rd, Timonium, MD 21093
Phone: 410-252-1408
Website: classic5golf.com/pine-ridge/
Email: info@classic5golf.com
Please share this article!